At Therapy on the Square, we provide counseling services for children of all ages. For young children, play therapy is the most developmentally appropriate counseling method. In the presence of a caring and accepting therapist, the toys become the children's words, allowing them to express their thoughts, feelings, and experiences in a way that is freeing and not frustrating. Through this positive relationship the therapist can help children build confidence, social skills, communication skills, problem-solving abilities, and to make better behavior choices. At Therapy on the Square we see children in play therapy both individually and in small groups, depending on the needs of the children.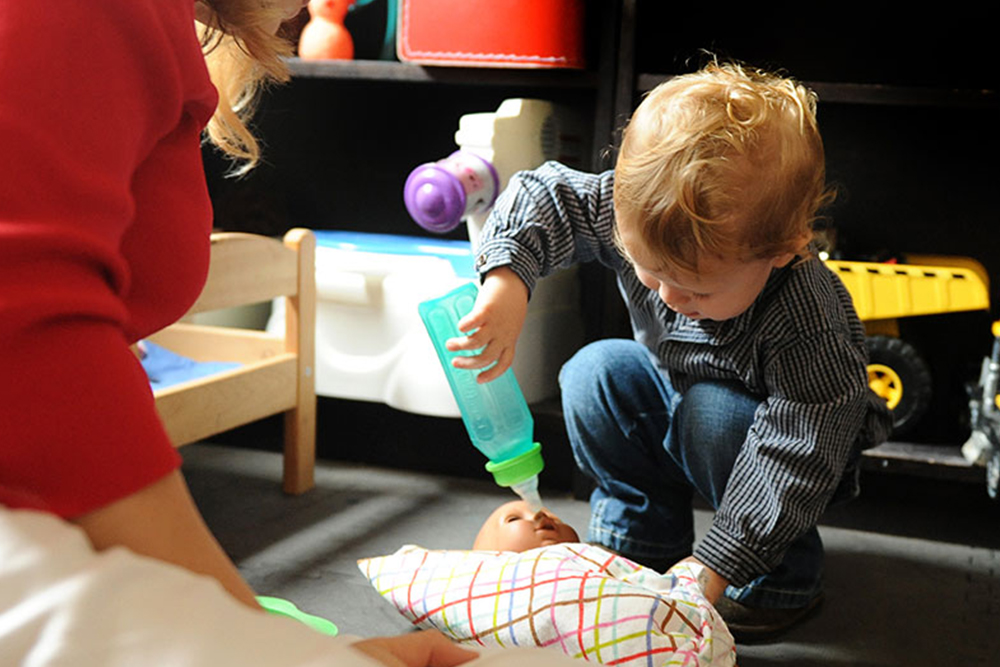 Is your child afraid to try things on his/her own?
Does your child give up easily or criticize him/herself?
Is your child struggling to adjust to a life-changing event (i.e. moving, divorce, death of a family member or pet, a new sibling)?
Does your child act out or shut down in stressful situations?
Does your child often engage you in power struggles?
If you answered yes to any of these questions, then you may find our child counseling services helpful. To learn more about play therapy, please see these videos for an overview.